Time in the mountains is real quality time and keeps your body and mind healthy. The exertion of the climb, feeling the elements, nature, the view, the air, a delicious snack and being with other mountain lovers! In addition, with the kilometers covered on my mountain tours, I can ensure that numerous trees are planted.
These are exactly the reasons for my little challenge in 2022. Is it possible as a working person to climb a hundred peaks in 2022?
Let´s try!
I would be very happy if you also accept the challenge and participate. Maybe we can do one or the other trip together!
Diese Challenge gibt es als Summit Challenge übrigens auch als Teil der Timeless Challenge bei der Du Dir die wertvollen Murmeln und Life-Score Punkte verdienen kannst.
The rules - How you can participate
There really can't be any simpler rules. The goal is 100 summits in 2022! Nevertheless, I would like to give you a few more details in the following, because a few questions must be clarified.
The summits
It doesn't matter which peaks you climb, because you are doing it for yourself. The peaks can be anywhere in the world, but they should be different peaks. And you should be able to google them as summits. So you should not call the highway bridge around the corner as a summit 😉 Unfortunately, it is hardly possible to find 100 peaks in the lowlands, you can not change that.
Trailrunning - Hiking - Mountainbike
It doesn't matter if you hike, run or mountain bike to the top. You can also change the way you move. The only thing that counts is reaching the summit.
Documentation
You are doing this for yourself, so you can keep your documentation as you like. I personally will (as usual) write a report about each tour here and keep a table on the current status of my summit conquests 🙂 and report under @rockyourgoal on Instagram.
If you want to participate, please send me your name and the peaks you have already conquered in 2022 via email ( uwe@rockyourgoal.de). However, if you put them on Instagram anyway, tag me @rockyourgoal and add the hashtag #100summits2022. I'm also happy to include you (if you'd like) in the overall list of all participants in this promotion. Just send an email to uwe@rockyourgoal.de.
Social Media
I will post the pictures with the hashtag #100summits2022 I would love it if you could use the hashtag too, then we can look at each other's successes.
Logos
You can use the following logos for your action. Of course I am happy about a mention, but it does not have to be mandatory.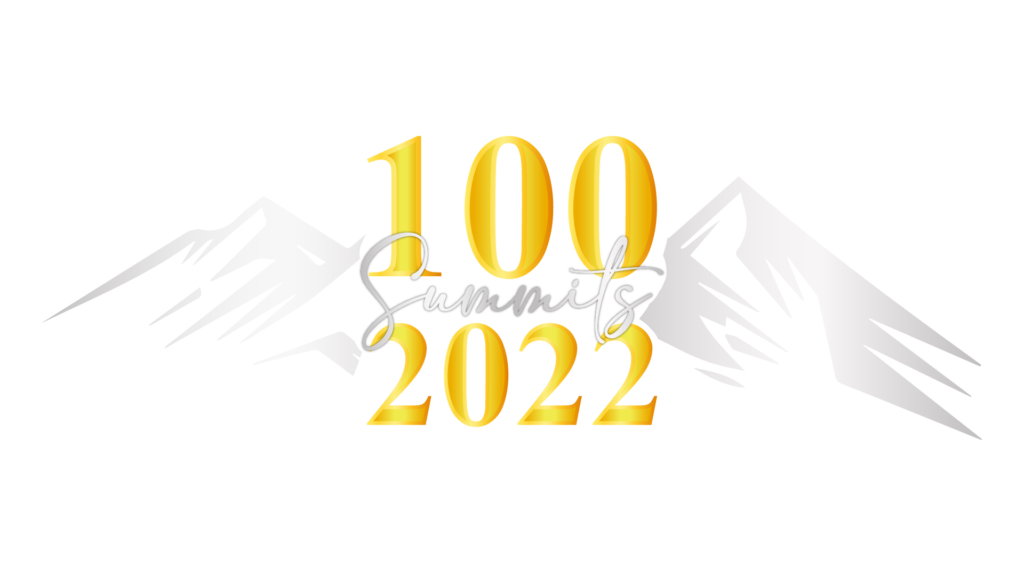 News and overall ranking
I would be happy if you write me a few lines about your current tour that I can publish. Of course, I also like to refer to a report on your website. Just write to uwe@rockyourgoal.de.
Timing of my personal challenge
This is what the media writes
I am very happy that my little challenge was also taken up by the media and will hopefully be taken up very often. Below you can find the media reports about it:
Münchner Merkur, Ausgabe 10.11.2022
Vielen Dank an das Team des Münchner Merkur für die Berichterstattung über meine Challenge. Das hat mich sehr gefreut!
Münchner Merkur, Ausgabe 14.01.2022
" worksDer 100-Gipfel-Stürmerpublished in the online edition of the Münchner Merkur on 14.01.2022
Wenn Dich meine liebsten Trailrunning Strecken interessieren oder Du mehr über Trailrunning equipment wissen möchtest, dann bist Du herzlich eingeladen weiter auf dieser Seite rumzustöbern.