In the Summit Challenge, you have to conquer a predetermined number of peaks within a certain amount of time. It's not about climbing the highest or most difficult peaks, it's about spending active time in the fresh air with the summit as motivation and goal.
Bei dieser Challenge solltest Du den Weg während des Besteigens der Gipfel in den Vordergrund stellen. Du wirst dabei viele unvergessliche Augenblicke erleben, Dich in einer wunderschönen Natur bewegen, die Elemente spüren und die Aussicht auf das Tal genießen. Vielleicht wirst Du die Grenzen Deines Körpers kennen lernen und vielleicht lernst Du Deine Heimat oder Deinen Urlaubsort besser kennen, indem Du aktiv nach Gipfeln suchst. Die Summit Challenge ist ein Teil der "Timeless Challenge" mit dem Ziel der Wiederaufforstung einer Million Bäume weltweit.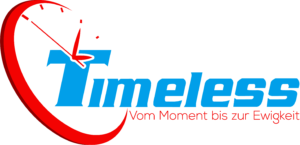 A new challenge every Monday and Thursday! Stay informed!
I believe that every person can change the world with their actions! Make your life through meaningful actions (challenges) to something special and lasting! Make yourself immortal!

We want to plant one million trees worldwide without begging for donations!

Uwe
I started at the beginning of 2022 with the Challenge "100Summits2022"and experienced incredibly beautiful moments. I have firmly resolved to continue to climb mountains and further expand my knowledge and skills.
Rules of the Summit Challenge
The rules of the Summit Challenge are very simple.
The goal of the challenge is to climb the number of peaks you have chosen within a certain period of time (e.g. 100 peaks in one year)! In detail, however, there are still concretizations, because a few questions must be clarified.
The summits
It doesn't matter which peaks you climb, how high they are or where they are, because you are doing it for yourself. The peaks can be anywhere in the world, but they should be different peaks. So you shouldn't climb your local mountain twenty times. That's certainly useful for your fitness, but this is about much more.
And you should be able to Google them as peaks, because then you can assume that these peaks really exist. So you should not call the underground parking garage exit or highway bridge around the corner a summit.  It is clear to us that you will have a hard time finding peaks in the lowlands. But then you should either choose another challenge or make a plan how you can realistically reach the number of summits (e.g. on vacation).
Trailrunning - Hiking - Mountainbike
It doesn't matter if you hike, run or mountain bike to the top. Well ok, the cable car should not be the means of your choice 🙂 By the way, you can constantly change the type of your locomotion. The only thing that counts is arriving at the summit through the power of your muscles.
Unterstützer der Summit Challenge
Damit wir eine Million Bäume weltweit pflanzen und die Timeless Challenge weiterentwickeln können, brauchen wir Hilfe, denn das schaffen wir nicht alleine. Die Firma bergzeit war unser Wunschpartner und manchmal erfüllen sich Wünsche, denn bergzeit hat uns die Unterstützung sofort zugesagt, wofür wir uns vielmals bedanken.

Das Unternehmen hat seine Wurzeln im bayrischen Voralpenland und das spürt man in der Leidenschaft jedes einzelnen Mitarbeiters für Bergsport. Hier bekommst Du eine Top-Beratung von Bergsportlern für Bergsportler! Diese kannst Du sowohl online als auch in den bergzeit Filialen im oberbayrischen Gmund und Holzkirchen erleben.
Life Score points for the Summit Challenge
Also for this challenge, we put a lot of thought into awarding the Life-Score points. Therefore, we have decided on the following allocation of Life Score points:
Challenge Logo
Name
Life-Score Points
Marble size
Note
100 Summits Challenge
500
35mm
100 summits in one calendar year
50 Summits Challenge
250
2x25mm +
1x20mm
50 summits in one calendar year
25 Summits Challenge
100
25mm
25 summits in one calendar year
You will receive the corresponding Life Score points from the Health section after completing the Challenge.
Marbles for the Summit Challenge
For the Summit Challenge you can get the beautiful marbles in green. These have the following sizes:
25 Summits - A green marble with a diameter of 25mm
50 peaks - Two green marbles with a diameter of 25mm and one with a diameter of 20mm
100 Summit - Green marble with a diameter of 35mm
Wenn Du die Murmeln haben möchtest, dann lies bitte weiter….
This is how you can participate!
Melde Dich kurz mit dem unteren Formular an (zumindest wenn Du Interesse an den Murmeln hast), ansonsten kannst Du einfach so mitmachen. Beides ist gesund 😉
Auf in die Berge zum Gipfel bezwingen!
Wenn Du die gewünschte Anzahl an Gipfeln geschafft hast und die Life-Score Punkte und Murmeln haben möchtest, dann musst Du das unten stehende Formular leider nochmal ausfüllen, uns diesmal jedoch mitteilen, dass Du die Challenge geschafft hast.
Wenn Du Deine Gipfelfotos sowieso auf Instagram stellst, dann markiere uns @timeless_challenge and add the appropriate hashtag (see below).
The Summit Challenge in Social Media
If you enjoy sharing your progress and best moments with other people, we'd love for you to mention us. I also like to use social media to document my experiences and browse through my pictures almost daily.
We would like to go a little step further and offer you the opportunity to exchange ideas with other people about this challenge.
We are also on Facebook, Twitter and Instagram
We publish a new challenge every Monday and Thursday! It is worth to follow us.
Of course you can also find us on social media and we would be happy if you follow us. We will constantly post news there and the best pictures of you, our participants!
Facebook Group for the 1000 Obstacles Challenge
We invite you to a casual exchange about this challenge in our group "Sport and Health" in Facebook.
We have prepared the following hashtags for you for Instagram, Twitter and Co:
#timelesschallenge (show that you like this challenge)
#tcsummitchallenge (show that you dare to do this difficult challenge)
#tc100summits (show that you have put this year all in the sign of the mountains)
#tc50summits (show that you love the mountains and like this challenge)
#tc25summits (show that you're going to the mountains regularly this year).
#bergzeit (sag danke an die Firma bergzeit für die großzügige Unterstützung)
Gifts and great ideas for mountain lovers
In keeping with the Summit Challenge, here are some great gift ideas for mountain lovers.
Alpine map with the 1001 most important peaks
This Alpine map is a must for mountain lovers, because you will find the 1001 highest peaks of the entire Alpine region. But that's not all, the most important long-distance hiking trails are also marked.
Your personal summit book
Are you also someone who likes to write down the summits you have climbed in your personal summit book? In this summit book you can not only note your summits, but also document the degree of difficulty, condition, technique, etc. using a star system.
The most spectacular trail running routes
With the book "Wild and Free" the Freeman couple has described the most beautiful trail running routes worldwide. An absolute must for every trail runner!