2016 was one of my best years in life so far. I have seen so many beautiful places, met great people and had good conversations. I have then, fitting for my fortieth birthday year the Challenge "1000 obstacles instead of the couch" and successfully completed it after 28 obstacle courses in one year.
Already in the fall of the same year, as a direct result of this Challenge, I founded the OCR Munich e.V. with loyal friends. It was very important to me that other OCR athletes could also have this wonderful experience and even earn a great medal. For this reason, I have started this action under the name "Legend of OCR" was launched. And this continues to this day and is enthusiastically received by many people.
Reason enough to make this Challenge the official Timeless Challenge to propose.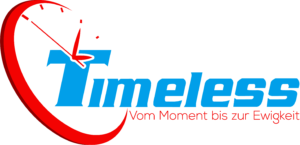 A new challenge every Monday and Thursday! Stay informed!
Wir wollen eine Million Bäume weltweit pflanzen ohne um Spenden zu betteln!

Uwe
DANKE! an den Hotfoot Run
Am Anfang möchten wir Danke! an den Hotfoot Run für das Sponsoring dieser Challenge sagen! Durch dieses großzügige Engagement sind wir in der Lage, die Trees4Breeze Setzlinge für die Wiederaufforstung einen ganzen Monat lang zu bezahlen ohne um Spenden betteln zu müssen.
Der Hotfoot Run veranstaltet qualitativ hochwertige Hindernisläufe mit einem dicken Augenzwinkern und viel Spaß. Bei den Veranstaltungen am Nürburgring (06. Mai 2023) und in Köln (09. September 2023) trifft sich die Hindernislauf Familie um sich sportlich zu betätigen und dabei Spaß zu haben!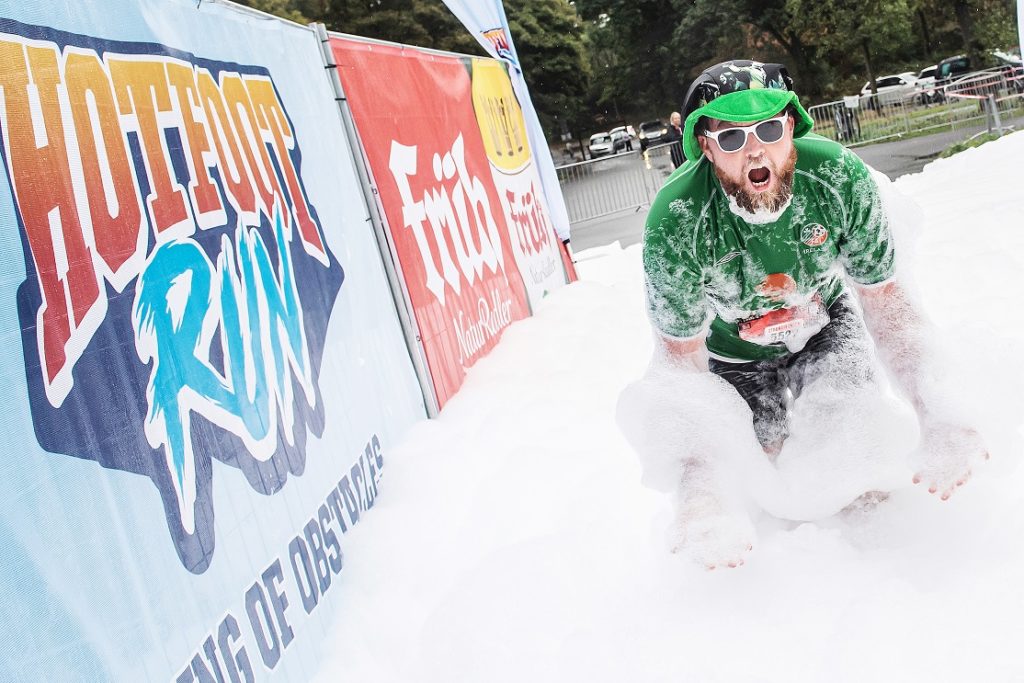 Vielen Dank für die Unterstützung!
Regeln Legend of OCR
In jedem Hindernislauf (OCR-Rennen) überwindest Du Hindernisse bevor Du ins Ziel kommst. Ab jetzt bringt Dich jedes dieser Hindernisse näher an die Legend-Medaillen von Muddyface und Du kannst Life-Score Punkte und die begehrte Murmel in Grün für die Timeless Challenge collect.
Für die verschiedenen Legend of OCR-Medaillen und für die Life-Score-Punkte und Murmel brauchst Du eine gewisse Mindestanzahl von Hindernissen, aber Dir wird nichts geschenkt. Du musst Dir diese hart erarbeiten und verdienen.

The obstacles collected in the race only count if you successfully complete the obstacle course. If you abort the race, you will not be able to earn any obstacles!
This is about lasting passion, perseverance and the beneficial effects of exercise on your health. Therefore, there is no limit to the time period within which you can collect the obstacles. So you have time, but keep at it! Life is short!
You can start now!
Each submitted message will be reviewed and approved by the Muddyface team.
Life-Score Punkte für die 1000 Hindernisse (Legend of OCR) Challenge
In the 1000 Obstacles Challenge, you earn your Life Score points honestly. Therefore, this challenge is a real long-term challenge that brings you a big step closer to your goal. However, it is (deliberately) very demanding.
| | | |
| --- | --- | --- |
| Skalierung der 1000 Hindernisse (Legend of OCR) Challenge | Life-Score Points | Note |
| "Blood and Tears" | 500 | Overcoming 1000 obstacles |
| "Passion of the Beast" | 1000 | Overcoming 2500 obstacles |
| "Eternal Flame" | 2000 | Overcoming 5000 obstacles |
Murmeln für die 1000 Hindernisse (Legend of OCR) Challenge
Für die 1000 Hindernisse (Legend of OCR) Challenge kannst Du die wunderschönen Murmeln in grün bekommen. Diese haben die folgenden Größen:
1000 Hindernisse – Eine grüne Murmel mit einem Durchmesser von 25mm
2500 Hindernisse – Eine grüne Murmel mit einem Durchmesser von 42mm
5000 Hindernisse – Eine grüne Murmel mit einem Durchmesser von 50mm
Wenn Du die Murmeln haben möchtest, dann lies bitte weiter….
So kannst Du bei der 1000 Hindernisse (Legend of OCR) Challenge mitmachen
Register at the Obstacle Course Forum Muddyface.de (free)
You can find all information about the Challenge in the article about the Legend of OCR Challenge
After each successfully completed obstacle course, you can use yourobstacles overcome entered. These are checked by the Muddyface team and credited to your ranking.
Sobald Du 1000 Hindernisse erreicht hast, gehören die 500 Life-Score Punkte Dir. Diese bringen Dir wertvolle Life-Score Punkte dem Bereich Gesundheit
Wenn Du die Life-Score Punkte und die verdiente Murmel in grün (Gesundheit) möchtest, dann füll bitte das untere Bestellformular aus.
The Legend of OCR Challenge in Social Media
It's fun to share the progress and the best moments with other people and I also like to use social media to document my experiences. We would like to go a little step further and offer you the opportunity to share this challenge with other people.
We are also on Facebook, Twitter and Instagram
We publish a new challenge every Monday and Thursday! It is worth to follow us.
Of course you can also find us on social media and we would be happy if you follow us. We will constantly post news there and the best pictures of you, our participants!
Forum zur 1000 Hindernisse (Legend of OCR) Challenge
Since the technical management of your overcome obstacles directly in the Muddyface Forum you can use this as an excellent opportunity to exchange ideas with like-minded people.
Facebook-Gruppe für die 1000 Hindernisse (Legend of OCR) Challenge
We invite you to join our Sport and Health group on Facebook for a casual exchange about this Challenge.
We have prepared the following hashtags for you for Instagram, Twitter and Co:
#timelesschallenge (show that you like this challenge)
#tc1000hindernisse (show others that you are also participating in this demanding challenge)
#bloodandtears (show the Muddyface team that you think their service is great)
#passionofthebeast (show everyone that you have managed far more than 1000 obstacles)
#eternalflame (showing that few have this experience).
My personal experience with the "1000 Obstacles" Challenge
I did this challenge in 2016 and it changed a lot in my life. This is not just a hackneyed saying that you hear in every motivation seminar, but it is really true.
I made the experience that with every successfully finished race more opportunities came into my life. I met people who accompany me on my way until today, I learned a lot about the sport, I was very often in the media and learned a lot and I founded the first OCR club in Germany with the help of people who appreciated my performance.
I can wholeheartedly recommend this challenge to you. However, I also have a few important tips for you if you decide to take this challenge:
Tips and tricks
Plan your races far in advance: I planned my races to 80% already at the beginning of the year, and thus many months in advance. This had the advantage that I got a favorable rate almost everywhere for the entry fees and I could plan my accommodations, travel (e.g. carpools) from long hand. I have the races according to the criteria "Length of the journey", "Place I always wanted to see", "Race I always wanted to run" and only then "Number of obstacles that can be overcome" planned. Also in this order.
Share is trumpYou can save a lot of money if you carpool, share a room with other athletes (if you have to stay overnight) and sometimes organizers even offer group start tickets.
Communication is important! Tell other athletes and organizers about your project and talk to people. Surprising opportunities will always open up. For example, I have often worked as a volunteer for a day and received a free start at the race. There were even organizers who gave me a start for free. I am still very grateful for that.
Set a clear goal for each race! There is a big difference if you run a race with 100% intensity or if you value a healthy arrival and enjoyment. None is better or worse than the other. But if you're going to run that many races over such a long period of time (I ran the 28 races in a year), you don't want to run full throttle. You don't want to hurt yourself and you still have a lot to do.
Training: It's not enough to just run a race every weekend and not train at all! That may work for individual athletes by chance, but without training you are too injury prone. I trained according to a good training plan and didn't have a single injury. And my performance increased throughout the year. My training plan also included specific breaks. In hindsight, those were probably more important than anything else. If I were to do this Challenge again, I would put a little more emphasis on grip strength training. That would have saved me a lot of penalty laps and burpees 🙂 As a certified OCR trainer, I have both. Grip Strength Training Plans and 12-Week OCR Training Plans that build on each other. These will help you in any case. But of course you can also work with the plans of other trainers.
Training plans for OCR
Wir haben für Hindernisläufer hochwertige Trainingspläne erstellt. Dabei gibt es sowohl für Einsteiger, Fortgeschrittene oder auch richtig ambitionierte den passenden Plan für die Kurz-, Mittel- und Langdistanz.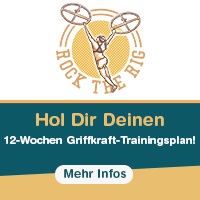 Overview of my training plans for OCR athletes
Geschenke für Hindernisläufer
Wenn Du ein paar Ideen für das passende Geschenk für einen Hindernisläufer suchst, dann haben wir ein paar Vorschläge für Dich:
Bücher rund um Hindernislaufen