On average, we go to work on about 200 working days (vacation and sick days have already been deducted) and cover an average of 17 kilometers (simple, average commute in Germany). This offers enormous potential for saving both money and CO2, while at the same time doing something for your health.
But let me do some math to get you in the mood, so I can motivate you:
Assumptions:
Number of working days: 200
Average commute (To and from work): 34 kilometer
Fuel consumption car 8 liters, (Statista data from 2020)
Price per liter of fuel (diesel and gasoline aggregated): 1,46 EUR
The average commute to work per year is 6800 kilometers. If you were to drive this distance by car, you would pay an average of approx. 794.24 EUR for your commute. You emit about 1.9 tons of CO2. Your car needs additional fuel (oil, coolant, tire wear etc.) and has to be replaced much earlier. You also have to keep these costs (money and CO2) in mind.
If you were to ride your bike to work, you would burn about 700 calories at a steady pace (between 15 and 20km/h). For 200 working days, that would be 140,000 calories.
What do you think? How does your wallet and your fitness develop in the "Car to Work" case or in the "Bike to Work" scenario?
This is exactly why the "Bike to Work" Challenge was created and why it is so important and meaningful!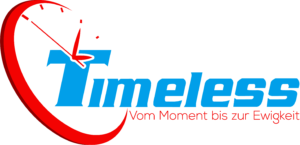 A new challenge every Monday and Thursday! Stay informed!
We want to plant one million trees worldwide without begging for donations!

Uwe
Rules
Fahre mit dem Fahrrad zur Arbeit. Es ist vollkommen egal ob Du ein eBike nimmst oder ein konventionelles Fahrrad, denn Du wirst Dich so oder so bewegen.
We had considered grading the Life Score points according to the length of the commute. This would be conceivable, but would contradict our goal. We want you to leave the car behind and get moving. We want to reward that. To keep it simple, the following Life Score divisions apply.
Life Score points for the Bike to Work Challenge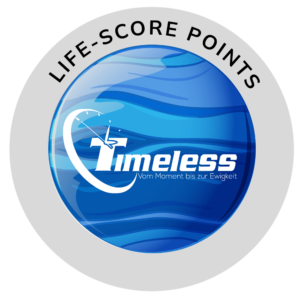 We want to reward you here depending on your diligence, which is why we use the Life Score points for the "Our Planet" awarded according to the following criteria:
Action logo
Name
Life Score Points
Note
Bike to Work
30 Days Challenge
50
You ride your bike to work every day for a month
Bike to Work – 100
100
You drive at least 100 days per
Year to work by bike
Bike to Work – 125
125
You drive at least 125 days per
Year to work by bike
Bike to Work – 150+
150
You drive at least 150 days per
Year to work by bike
Murmeln für die "BIKE to Work" Challenge
Für die BIKE to Work Challenge kannst Du die wunderschönen Murmeln in blau bekommen. Diese haben die folgenden Größen:
BIKE to Work 30 Tages Challenge – Eine blaue Murmel mit einem Durchmesser von 20mm
BIKE to Work 100 – Eine blaue Murmel mit einem Durchmesser von 25mm
BIKE to Work 125 – Eine blaue Murmel mit einem Durchmesser von 25mm, 2 blaue Murmeln mit einem Durchmesser von 16mm und eine blaue Murmel mit einem Durchmesser von 14mm
BIKE to Work 150 – Eine blaue Murmel mit einem Durchmesser von 25mm und eine blaue Murmel mit einem Durchmesser von 20mm
Wenn Du die Murmeln haben möchtest, dann lies bitte weiter….
How you can take part in the "Bike to Work" Challenge
Melde Dich kurz mit dem unteren Formular an (zumindest wenn Du Interesse an den Murmeln hast), ansonsten kannst Du einfach so mitmachen. Beides ist gesund 😉
Pack your bike and ride it to work as often as possible. Start with the Bike to Work 30 Day Challenge and if you like it, keep going!
rack the number of kilometers driven (these motivate you and give you an indication of your performance)
Sobald Du die gewünschte Zahl an Tagen mit dem Fahrrad in die Arbeit gefahren bist, und die Life-Score Punkte und Murmeln haben möchtest, dann musst Du das unten stehende Formular leider nochmal ausfüllen, uns diesmal jedoch mitteilen, dass Du die Challenge geschafft hast.
Nun sind wir dran 😉
Die Bike to Work Challenge in Social Media
"Do good and talk about it" 🙂 And why not?
We invite you to join our group for an informal exchange about this challenge. Sport and health in Facebook.
#timelesschallenge (show that you like this challenge)
#tcbiketowork (show that you like to ride your bike with your head)
Interessante Tools für Deine Fahrt zur Arbeit
Achtung!: Bei einem Kauf durch einen Klick auf unsere Produktempfehlungen erhalten wir eine kleine Provision. Du hast keine Nachteile und bezahlst keinen Cent mehr! Vielen Dank für Deine Unterstützung.
Für die Fahrt zur Arbeit haben wir interessante Produkte gefunden. Wir hoffen, sie helfen Dir, inspirieren Dich oder zaubern zumindest ein Lächeln auf Dein Gesicht.
YBAG Fahrradtasche für Deinen Laptop
Diese Gepäckträgertasche für Dein Notebook ist speziell für das einfache Einhängen an deinem Fahrrad konzipiert, gegen Erschütterungen gepolstert und kann absolut wasserdicht. Außerdem ist sie optisch ansprechend gestaltet und bietet viele, viele kleine Fächer zum Verstauen von allem was Du so brauchst!
Powerbank mit Fahrradhalterung
Du kennst das bestimmt auch. Du navigierst mit Deinem Smarthone auf einer längeren Radtour und auf einmal wird der Strom eng. Die Lösung ist diese Powerbank, speziell für Dein Fahrrad.
Dieser Zusatz-Akku mit 5000mAh ist für Apple, HTC und Samsung kompatibel und wird inkl. Halterung zur Befestigung am Fahrrad- oder Motorradlenker geliefert!
Besondere Handyhalterung für Deinen Fahrradlenker
Handyhalterungen für den Fahrradlenker gibt es viele. Dieses Modell bietet jedoch zusätzlich eine kleine, wasserdichte Rahmentasche in die Du Deinen Schlüssel oder andere Kleinigkeiten sicher verstauen kannst.
Nützliche Fahrradbekleidung für jedes Wetter! "Es gibt kein schlechtes Wetter, sondern nur schlechte Kleidung" 😉
Rutschfeste Fahrradhandschuhe
Fahrradhelm mittlerer Preiskategorie und guter Sicherheit
Schöner Regenanzug für das Fahrrad mit Rückleuchtefunktion
Alpenglocke als Fahrradhupe
Diese Alpenglocke zaubert Dir und den "angehupten" sicherlich öfter ein Lächeln auf´s Gesicht 😉
Studie: Die enormen Auswirkungen von Fahrradfahren auf das Klima
Eine interessante Studie über die Auswirkungen von Fahrradfahren auf den CO2 Ausstoß wurde erst im Spiegel veröffentlicht.
In Dänemark radelt jeder Mensch durchschnittlich 1,6km pro Tag, in den Niederlanden sogar noch mehr. Würde die gesamte Menschheit es den Dänen nachmachen, dann könnte CO2 in Höhe des jährlichen CO2-Ausstoßes von Großbritannien einsparen.
Die Studie hat die beiden Länder Dänemark und Niederlande genauer untersucht, da diese beiden einen besonders hohen Radverkehrsanteil haben. Die Niederländer legen demnach täglich rund 2,6 Kilometer Radweg zurück, Dänen rund 1,6 Kilometer.
Die Menschheit würde jährlich 414 Millionen Tonnen Kohlendioxid einsparen, wenn alle Länder so viel radeln würden wie die Dänen. Das entspricht ungefähr dem jährlichen CO2-Ausstoß von Großbritannien. Würden alle es den Niederländern nachmachen, wären es sogar 686 Millionen Tonnen pro Jahr weniger.