Are you also interested in learning a new language? Being able to talk to your counterpart in a foreign language opens up access to people, new knowledge, trust and new experiences. It's about being able to talk to a person from another country or culture in their language, at eye level. It is not really important to have perfect spelling or grammar. It is important that you are understood and that you understand.
But have you ever wondered how many words it takes? You need 2,500 words to be able to communicate easily on any subject. 5,000 words is the actively used vocabulary of a native speaker with a basic education.
But are these really the number of words you need in practice? Isn't it rather the case that you need much fewer words to understand the context? If you can do that, then you will "automatically" learn new words by listening and imitating. A study has shown that 1000 words of a foreign language are enough to enable you to start "understanding". With a vocabulary of 1000 words, you understand the context and have a strong base on which to build.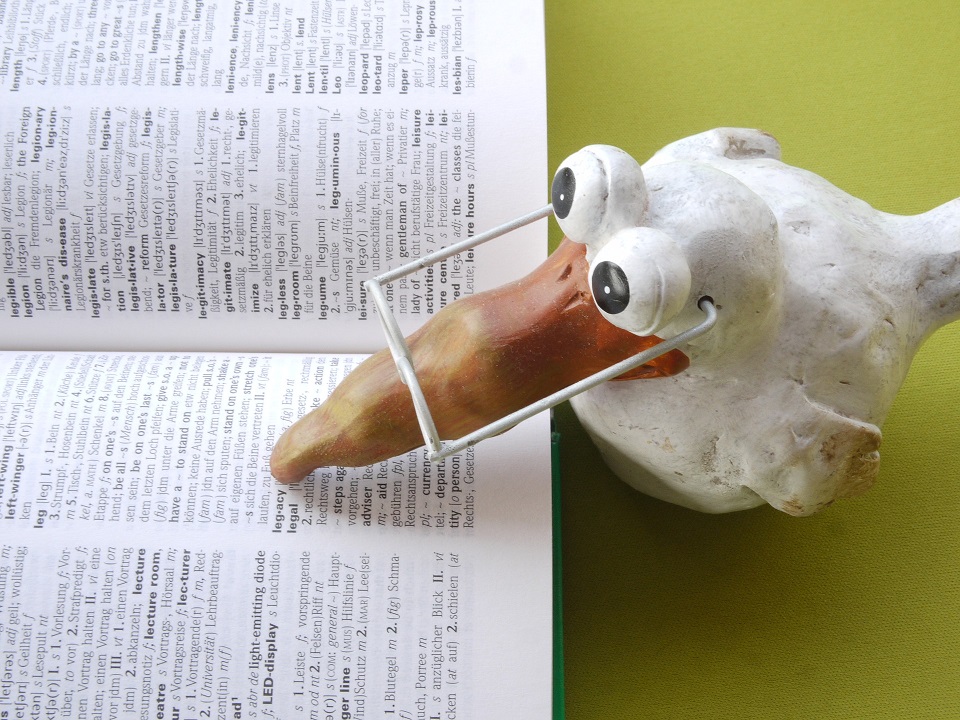 For this reason we have limited this challenge to 1000 words. We feel that we need to reward someone who makes the effort to learn 1000 words in a new language, thus giving themselves an introduction to a different culture and different points of view. It is not about perfection. It's about people and the openness with which you can approach them. For this, 1000 words are a strong link.
This challenge is also a part of the Timeless Challenge!
I believe that every person can change the world with their actions! Make your life through meaningful actions (challenges) to something special and lasting! Make yourself immortal!

We want to plant one million trees worldwide without begging for donations!

Uwe Kauntz
A new challenge every Monday! Stay informed!
Rules
Once you can speak (not just repeat) 1000 words in a foreign language and understand their meaning, you have completed the challenge. You should be able to translate the German word fluently into the new language. And that with 1000 words.
If you manage to do this, you will receive well-deserved Life Score points. But of course, we strongly recommend that you continue to learn, talk to native speakers in the new language, and engage with the culture and people of the new language area.
Of course you can learn several languages, but take your time to "consolidate" one language. How about a "language vacation" of several weeks in the respective country?
Life Score points for the 1000 Words Challenge
In this challenge you have the chance to win 1000 Life-Score Points in the field "Personality"
| | | | |
| --- | --- | --- | --- |
| Logo | Name | Life-Score Points | Note |
| | 1000 Words | 1000 | There are 1000 Life Score points for each language you learn and are confident in understanding and speaking 1000 words. |
Marbles for the 1000 Words Challenge
For the 1000 Words Challenge you can get the beautiful marble in yellow. This has the following size:
For the 1000 Words Challenge you can get the beautiful marble in yellow. This has the following size:
Wenn Du die Murmel haben möchtest, dann lies bitte weiter
This is how you can participate in the 1000 Words Challenge
Register briefly with the form below (at least if you are interested in the marbles), otherwise you can just join. The registration motivates you to stay tuned!
Als Erstes ist Lernen für Dich angesagt! Versuch das mit Spaß zu verknüpfen und nimm Dir Zeit dafür. Lieber ein paar Wochen länger, dafür nachhaltig als schnell und mit der Gefahr des Schnellen Vergessens. Wenn Du die 1000 Wörter kannst, dann füll bitte das untere Formular nochmal aus, diesmal jedoch mit der Mitteilung, dass Du die Challenge geschafft hast. Wir schicken Dir die wohlverdienten Life-Score Punkte und die Murmel zu.
If you'd like to cover the Challenge on social media, tag us at @timeless_challenge and add the appropriate hashtag (see below).
1000 Words in Social Media
You will be able to use the new knowledge (a new language vocabulary) both privately and professionally. For this reason, it may be useful to draw attention to your new knowledge.
1000 Words Challenge on Facebook
We invite you to join our group "Personality" in Facebook.
#timelesschallenge (show that you like this challenge)
#tc1000words
Our recommendations for language courses
We too are busy learning languages and have already been able to try out a few language courses. Here are our recommendations:
Learning Spanish
Learning English (Beginner to Advanced)
Learning Italian
Chinesisch lernen